Ian D. Smith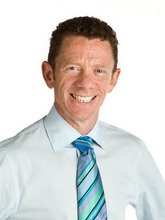 Ian has spent the last 25 years transforming businesses in the US and in Europe. He has built and sold over 20 companies by applying Positioning with Relentless Execution to create sustainable and remarkable businesses. Smith's mantra: Your business is either remarkable or invisible. Your choice. He founded The Portfolio Partnership to help owners assess that choice and do something about it.
Originally trained as an accountant in Glasgow, he has logged many miles as a finance director; a venture capitalist, an M&A advisor and successful CEO of two US based software groups.
The 2 key elements that link all of these experiences are Positioning and Relentless Execution. It quite simply starts with a story, a unique story followed by an operational blueprint to make it happen. From his first assignment in Thomson as an FD (now Thomson Reuters) in the 80s – repositioning a magazine division and selling it at a premium exit price to Reed International – to the more recent turnaround and repositioning of the award winning Teamstudio software group, Smith has been advising companies or running them to achieve premium exit proceeds throughout his career. He has completed over 40 acquisition, disposal or finance transactions, many cross border, many in the technology sector. A conservative estimate of shareholder value realized – $400m.
A popular public speaker both in Boston and London, Ian has published four books covering entrepreneurship, MBO's and private company acquisitions. His latest; Fulfilling the Potential of Your Business. His blog, The Smith Report offering practical Execution tips is widely read by CEOs and venture capitalists. Ian remains a competitive soul. In 2012 he was ranked #2 in the world in track & field at 400m indoors in the M50 class, 55.78 sec.
Check out Ian's latest Radio Interview – Host John Christopher of Brown Harris Stevens - August 2013 here.
Martin Kelleher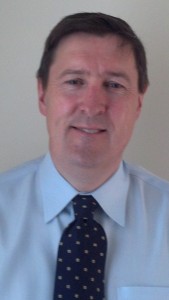 Martin has spent over 25 years helping companies grow and realize their value in Ireland, the UK, France and the US. He has executed multiple acquisitions ranging from several billion dollars to low tens of millions. As an experienced COO and CFO he works with the senior team to identify the key assets, the levers that need to be pulled and puts together the plan to maximize returns. The plan is provided so that it's realistic and easy to execute. Martin is a highly respected operations executive who has helped manage companies that delivered high growth and returns.
He has a special interest in the use of key performance indicators, dashboards and developing a culture of managing by metrics. His partnering approach with the management team allows companies to build on existing successes and position them for repeatable and profitable growth.
He has a wide range of industry experience ranging from Consumer goods, Telecoms, Software, Internet and Professional services. He has worked with large public companies; venture backed startups and private companies.
He is a qualified accountant and has an MBA from Duke University.
The Bench
Ian and Martin have assembled a team of world class CEOs and COOs to help scale your business. They have brought together a deep bench of talent covering most sectors. All clients that are scaled by The Portfolio Partnership enjoy the following results:
A safer more robust way of growing their business called Scaling.
A better understanding of what is working and what is not working and why. The development of a metrics culture.
A quantum leap in the quality and frequency of published marketing content.
A robust, repeatable and effective lead generation machine.
A higher close rate of deals.
A higher success rate of acquiring and developing talent.
And when appropriate the ability to execute and integrate acquisitions.
Scaling a business is not the same as growing a business. Scaling implies alignment, control, predictability, fast growth but with safety.