Ian talks about the need for a playbook on acquisitions and why a little process map can help busy executives.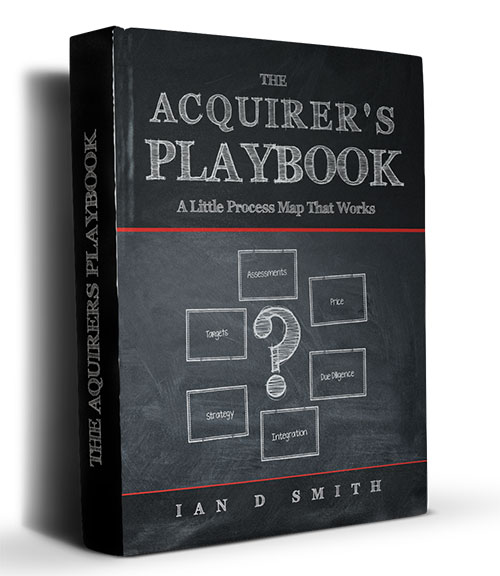 The Acquirer's Playbook
Acquisitions can quantum leap growth. Acquisitions allow a transformation of scale. They can accelerate the execution of a great strategy, but they require a process to ensure success.
The Acquirer's Playbook is the narrative detailing how to execute a better process map, a better playbook. That process map is called The Acquisitions Approvals Model. It is a detailed process map in six simple phases with 25 sequential stages, which you can embed in your business. It takes a complex transaction and simplifies it into actions you can execute.
This little book will change the way you buy companies. It will force your post-acquisition integration plan to the top of the agenda. It will significantly change the odds of successfully completing the right deals at the right price and integrating them seamlessly.