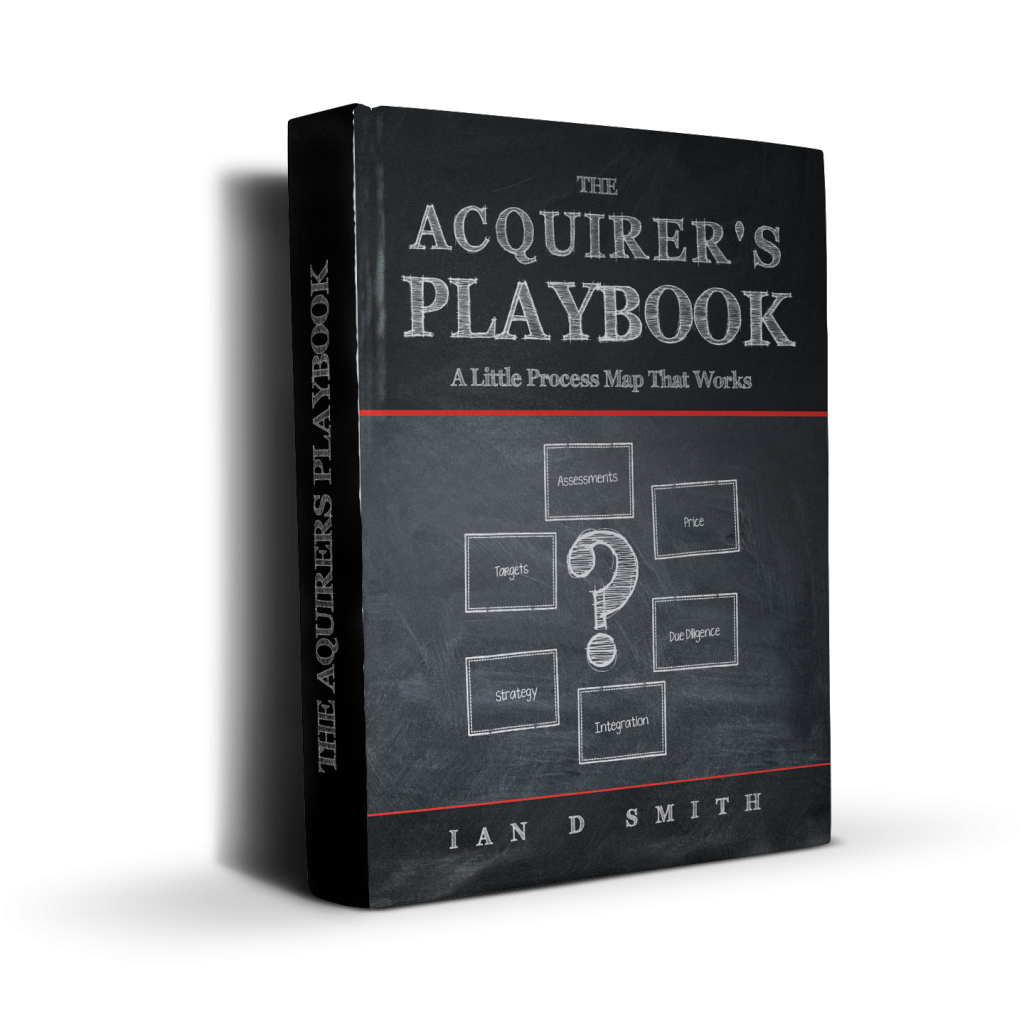 Based on Ian's very popular new book, The Acquirer's Playbook and his 30 years building businesses through acquisition, this One Day workshop draws back the curtain on the secret sauce of successful acquirers. Reach out today to stage an event on your premises. Ian@TPPBoston.com.
Target Audience
 Management teams on the acquisition trail looking for a world-class process map that works. This workshop is for operators charged with executing an acquisition strategy and integrating targets successfully.
Workshop Deliverables
How the research conducted over the last 20 years informs why we fail.
How to align the Board's strategy, corporate development activities and profit champions successfully integrating the deal.
Understand a detailed process map in six simple sequential phases, which you can embed in your business. It takes a complex transaction and simplifies it into actions you can execute.
Understand what motivates private company owners to sell to you.
Understand how owners calculate the price they need from the sale.
Learn how to write compelling Investment Board papers to justify the deal, including price.
Understand the psychology and effectiveness of alternative deal structures.
Learn about the latest technology that supports the deal process.
Learn practical ways to build integration thinking into your approach to targets and throughout the deal process.
Learn essential, practical negotiation tips that work.
Review integration checklists that transform the odds of the deal being a success.
This workshop will change the way you buy companies. It will force your post-acquisition integration plan to the top of the agenda. It will significantly change the odds of successfully completing the right deals at the right price and integrating them seamlessly.
All attendees will receive a copy of The Acquirer's Playbook and helpful checklists to support their acquisition strategy moving forward.
Further Details: Ian@TPPBoston.com