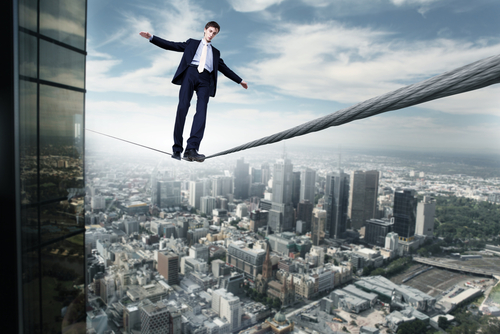 Let's say you are the CEO of a 20 to 100 person private company. Ever feel you are struggling with your agenda? Are you working on the right stuff? Do staff continue to disrupt your day? Stuff not getting done?
I've been involved in scaling and building many private companies. The CEO's role is a tough one. Do we ask too much of our CEOs? We demand they have a vision with analytical ability. We demand inspirational leadership skills with a great bedside manner. We want great writers and public speakers. Courage and great judgment are assumed. Is it any wonder the successful CEO is a rare animal?
I believe we've reached a stage where the COO role is essential to the success of the CEO. Essential to scaling a private company. To explain the role I've listed 10 questions that point to weaknesses in the scaling of private companies. These questions frame the COO agenda and when executed well, help transform the CEO's performance.
 12 Key Questions To Ask
What is the capacity of your current team?  What is the capacity of every department to handle a 10%, 20%, 50% increase in business? Some departments have a little slack, some are at breaking point and some have significant capacity (think finance department up to a point).
What is the best sales commission structure to maximize product profitability?
Where are your training needs across your business? What's your mentoring plan for your staff?
What metrics measure progress of your corporate strategy?
How do you build remarkable marketing content that is technically impeccable?
What employee behavior will cause problems across the business if not corrected?
How do you improve the overall customer experience from cradle to grave and measure it?
What processes are missing for a company of your size?
What departmental metrics are not being measured leading to blurred visions and lack of insights?
Do you have a sales process, not just a CRM system, that builds long term customer relationships?
Do you have essential cross-departmental projects that are failing?
As a CEO have you analyzed your time over the last three months and would the resulting pie chart be something you would be proud of?
Chief of Staff, Vice President, Alignment Director, call it what you want, but every CEO with ambitions to scale needs to consider the COO role sooner rather than later.