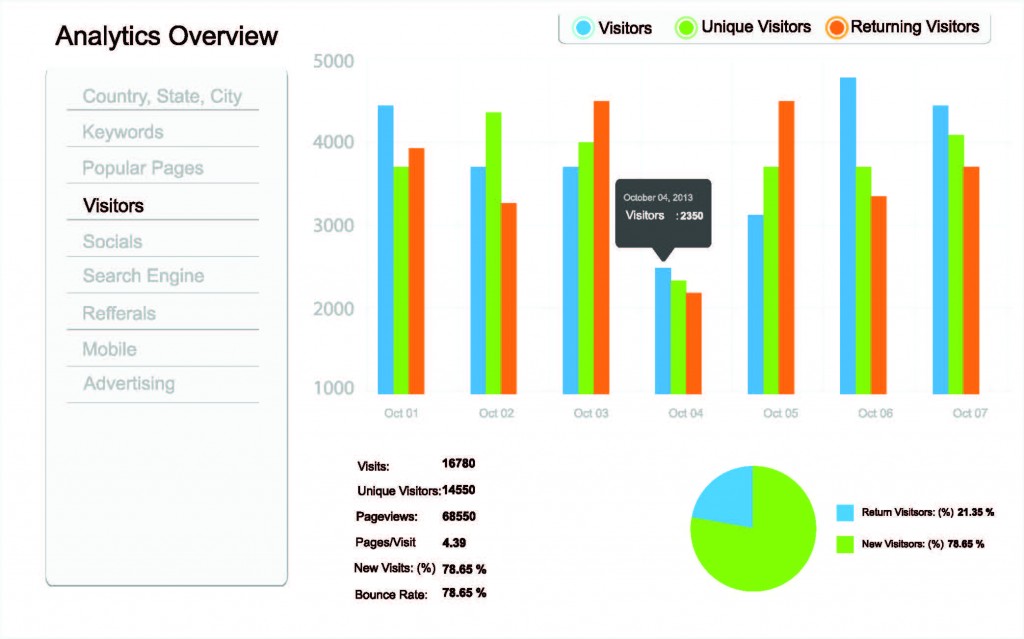 On May 15th the WSJ posted a piece called Wanted: More Directors with Digital Savvy. The first line read: "Nearly every facet of corporate life has gone digital. But many public-company boards remain stuck in analog mode." Forget public companies, what about all companies.
I've pulled together a little checklist of stuff we have been working on with private companies to capitalize on this new hyper-connected digital world we live in. All of these businesses are in the Inc 5000 fastest growing companies in the US and they continue to scale, profitably with no outside equity funding. All of these actions have worked remarkably well:
Migration of old web site content to new WordPress platforms. All old content was rewritten to include keywords which could then be picked up by the search engines. New images were created to reflect a fresh picture of products and services. Much stronger stories were created to reflect the mission and purpose of these companies.
The new platform allows content to be updated every day as if you were tweaking a word document.
Social media campaigns were created around blogs, Twitter, and Linkedin. An editorial calendar was created to ensure quality content was published on a daily/weekly basis. The content is always technically impeccable, sometimes a little controversial and always written with our audience in mind.
Specifically we found campaigns particularly successful that addressed issues our prospects were suffering and taking them to landing pages specially created to explain our solution.
Use of you tube videos that attracted a strong following were also easy to produce and generated productive leads for our sales teams.
 Metrics were created for some clients that would not have been possible to be measured 5 years ago. These included retention rates of renewals, popularity of certain blog topics, the elements of our sales process that were causing delays, cloud utilization rates of SaaS products, why forms on line were completed more often than others.
Mobile strategies were created to ensure we were capitalizing on the behavior of our prospects. (Hint mobile websites are not smaller versions of your main website)
We invested in cloud based software (or used free versions) across all aspects of these businesses from Dropbox to store stuff, to 37 signals software to manage projects, Google docs to build content, HootSuite to manage Twitter streams.
Product strategies were revamped to ensure that digital FAQs, video instructions, video blogs and webinars supported new product launches.
Linkedin was used to promote new job postings and research prospective candidates who were not looking to move.
The digital world is a phenomenal opportunity for companies to quantum leap the competition. Frankly as the smaller companies embrace embrace these strategies they can surpass their larger brethren but they need to be clear on the story they want to tell.