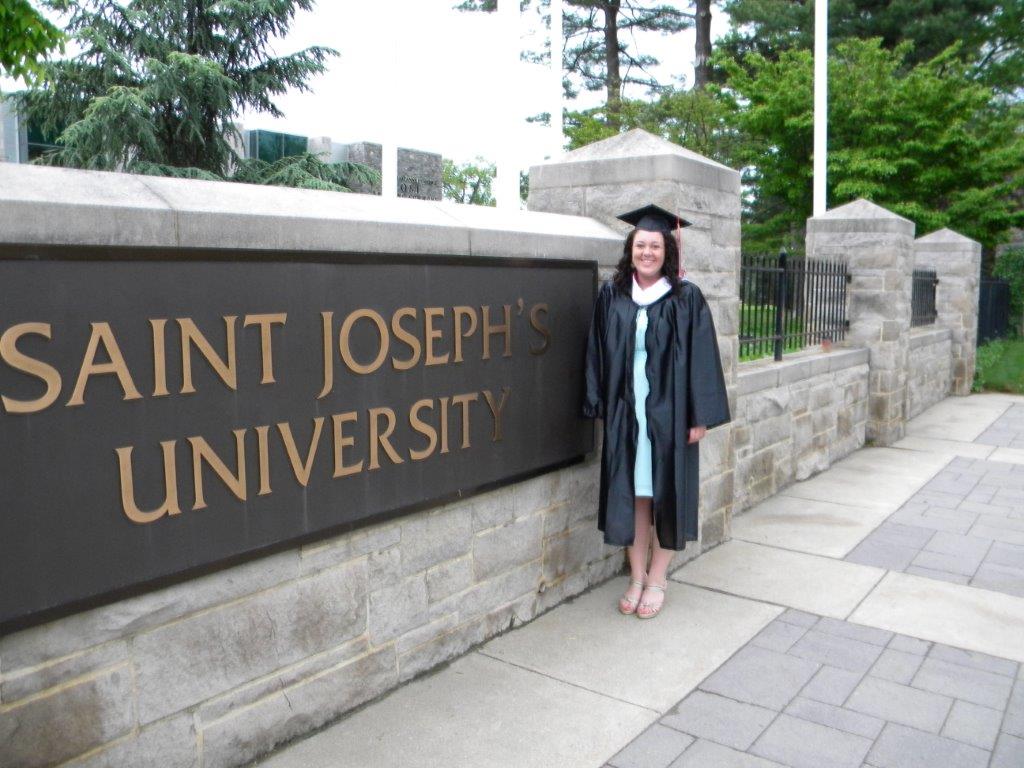 Dear Friends,
This is a one off blog post to highlight my daughter's next journey.
I've included a letter from Emily below, who is delighted to be spending the coming year serving with the Jesuit Volunteer Corps.  Emily would be honored if you would consider helping her to achieve her fundraising goal.
Thank you so much.
Ian
Dear Friends and Family
These past few months have been an important culmination of bittersweet endings, exciting beginnings, and a crucial period of discernment as I move into the next phase of my life. Just a few weeks ago in May, I graduated from Saint Joseph's University with a bachelor's degree in Political Science and Latin American Studies. My four years at Saint Joe's have proven to be some of the most profound and impactful years of my life; having been exposed to people, places, and ideas that have shaped myself and what I ultimately stand for. As many of you know, volunteer work has become a central tenant to my time at Saint Joe's, and is something I am hoping to pursue further in my post-graduate year and in my life.
I am happy and excited to announce that I will be serving as a Jesuit Volunteer (JV) in New Orleans for the next year! The discernment and reflection process to join JVC (Jesuit Volunteer Corps) has been both challenging and rewarding; I am forever grateful for all of you who have journeyed with me through this process and I invite you to celebrate with me as I prepare for the next year! While I am in New Orleans, I will be working as a Client Services Fellow at the New Orleans Public Defenders Office. During my time in New Orleans, I will live in community with other Jesuit Volunteers and practice the four core values of JVC: spirituality, community, social justice and simple living. By utilizing over 300 volunteers in 39 cities and 6 countries, JVC helps the organizations they serve by saving them over $6,000,000 annually. In order to achieve this bold undertaking, each Jesuit Volunteer is asked to raise $600 to adequately benefit and support their placement and other participating organizations across the country. The money raised includes everything from providing JV's support, to facilitate a formation program for JV's, to providing health insurance and covering travel expenses.
Thank you again for your continued support
Emily Smith
To donate via Snail Mail, you can send a check made payable to JVC:
Jesuit Volunteer Corps, 801 Saint Paul Street, Baltimore MD, 21202
*be sure to put Emily Smith in the Memo.
OR you can donate online:
http://jesuitvolunteers.myetap.org/fundraiser/smts13/individual.do?participationRef=37.0.826152710