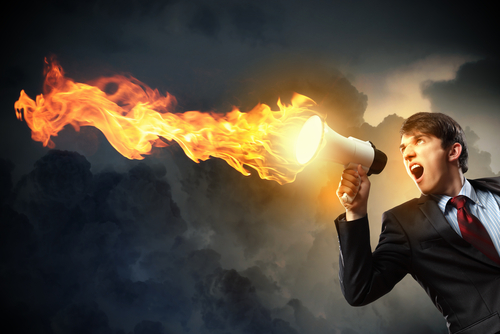 But they can make great leaders!
However as stated in Part 1 of this post, the CEO needs help executing her vision. Some people are just really good at getting stuff done. They are very detailed oriented. They are relentless at follow through. Sometimes the CEO just doesn't have time to baby sit all the actions needed. So the role needs to be performed by special people.
Who can do it and what does it involve?
The person will be an experienced executive or contracted COO (after our Discovery Assessment, we often perform this role for sub $75m businesses) who is capable of running any department and all departments. Because of experience, the person will be credible to the sales team, the marketing team, operations and finance. These people can be found and nurtured from within, contracted-in or recruited.
They are high energy, impact players who know how to get stuff done. Stuff being defined as:
COO Performance Profile
Build an operational blueprint for the business covering all departments. Design policies and protocols that align all the resources of the company to support the vision.

Mentor all key managers in business disciplines including finance, metrics, sales techniques, effective marketing strategies and teach them the economics of running a business.

Continually review processes looking for inefficiencies and any areas where value is being lost.

Always be assessing the quality of all staff and their ability to perform the role required. Ensure all roles have clearly defined Performance Profiles

Define key metrics needed by all managers to perform their roles.

Ensure all reports are necessary, succinct and have clear calls to action.

Design relevant meetings that answer key questions to ensure the activities of all managers are achieving success.

Build a New Product Development process that is consistently applied to filter and ultimately launch new services.

Build an internal training system – University – using existing resources, to ensure that all staff are being constantly developed and nurtured.

Drive all marketing activity to ensure that sales leads are produced on a consistently monthly basis and set targets for all activity.

Drive sales behavior and ensure that all sales team members have firstly, excellent product knowledge, secondly excellent customer knowledge and finally are executing a world-class sales process such as the Prime Process.

Ensure world-class production processes are in place and are constantly evolving.

Ensure Product Road Maps are clearly defined, make commercial sense and have propositions for customers wrapped around how they would use the product.
But that's my role as CEO, I hear you shout! I would argue there is always a Venn Diagram at play between the roles of CEO and COO, some issues overlap, but the creating of the COO role allows the CEO to do 5 things better:
Sleep. It helps knowing someone is pouring over the details, really following through on actions needed.
Succession plan. Building a strong COO role allows the grooming over time of a successor to the CEO at least as one option. ( we look to develop potential candidates internally for this role)
Leadership. Ensuring the company is sticking to its strategic objectives.
Focus on special projects when required which could include: customer initiatives, entry into new markets, acquisitions, or developing more robust product road maps.
Staying on top of the market dynamics, legislation, technology shifts, competitor behavior.
All of these issues take time and conflict with running day-to-day operations.
 Smaller Companies under $100m Sales – Part-Time COOs
Because of the cost and risk involved for smaller businesses of bringing on a senior full time director, a more economical model is to have the COO role done on a contract basis. The Portfolio Partnership is currently engaged in fulfilling this role on a contract basis with many clients working inside their business helping to execute a new operational blueprint aligned with the CEO's vision.
Be warned, the role will fail with the wrong person. I've seen too many CFOs and Sales Directors fail at this role because they've never had a chance to develop their careers outside their specialist field and are not ready for this broader position.
Like the way we think? You'll love the way we work.
 Related Post Part 1.