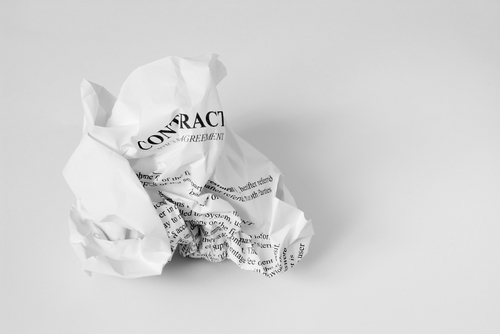 It is never easy raising money. There are clearly more options today than ever before but it's still very tough. Are there tried and trusted techniques to turn investors on? Well over the years we've raised a lot of money for shareholders and made many mistakes on the way. Here are 15 big mistakes most teams make in their presentations.
15 Big Mistakes
 Your leadership of the team and the opportunity is not credible. You don't truly believe in your product or service and it shows. The passion is missing. Perhaps you are self conscious of your shortcomings as a leader. Perhaps you need the money too badly. Whatever the reason, your energy levels are off, your narrative is way too long, your belief system is not carrying the audience.
You have failed to reconcile the amount and type of money you need with the correct funder. For example you are trying to raise Angel Money in front of a VC. Or you are trying to raise $10m from an Angel Group.
Or the funder has little interest in your sector.
You have failed to define the big opportunity. Specifically you have failed to define the "right to exist". What space in the prospect's head are you filling? What itch are you scratching? And if there is no competition why would anyone want to buy the service/product? And if there is competition, why you not them?
There is no credibility statement reconciling the 5 big reasons linking the early losses with the first profitable year. Volume, yield, overheads, marketing, people, etc. You didn't convince the funder you could make money. Give 5 or more big reasons why a loss from one year can turn into a profit by the end of the next year. One column from A to B.
You failed to explain why the resumes of your top team could execute in this specific market. What is the credibility of your team? Link this credibility to the specific need for money, eg start up, growing capital, acquisition etc.
Your business model is not scalable. Hint: Scalable businesses have high variable costs and low fixed costs.
You fail to build the downside arguments, eg competition, technology changes, product launch failures, time to win new business and what you would do to recover.
You fail to define in detail how you would spend the money.
Your IRR% calculation using reasonable exit assumptions for the funder was flawed from the get go.
There is no external validation of the market from various credible sources.
Your presentations are not compelling and you have failed to engage the audience. Your storyteller is weak, the story unremarkable and the context of why now is missing. The research on "Pitching" as highlighted by Daniel Pink's latest book is clear. Allow time for the audience to ask questions and get answers. Let the audience shape the story and that engagement will change the odds in your favor.
No urgency was created throughout the process. It became a rolling and constant fund raising exercise. There was no process map with deadlines. (See our process map here)
The personal chemistry between the lead funder and team was missing and got worse as the process unfolded.
Key facts and figures were not memorized. There was a lack of rigorous preparation and it showed.
The team was not allowed to speak fluently in the presentation. It looked like a one-man show.
On a very selective basis TPP will consider assisting management teams build their case for fund raising. Please use the search box to find many posts on the techniques of raising finance.