A Chance To Change The Odds of Creating a Remarkable Business
What We Will Cover
The 9 Essential Parts that drive Business Value:
Positioning & Marketing
Integrated Sales Process
Product Launches
Talent Pool
Metrics
Business Models
Raising Capital
Compliance & Risk
Acquisitions
Using models, case studies and Q&A we will dive into these key elements.
The Saleability Test – Are you saleable today? Where are your weaknesses?
Management Teams
Learn some tricks that allow you to define and dominate your unique market
Learn practical execution techniques that transform visions into remarkable businesses
Learn how to truly Align these key elements, create the Magic Years and build a more predictable  and fun business.
 Ian's New Book
Copies will be available at a discounted rate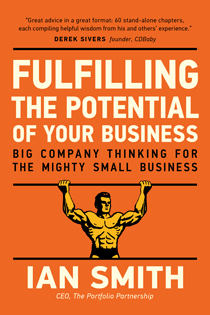 Book Now