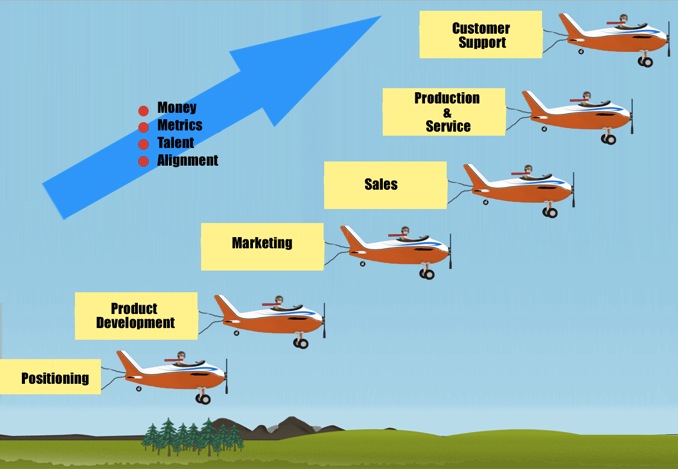 We call that Scaling. The only public workshop this year will be held in Salem, Thursday October 10th, 8:30 to 10:30 AM FREE.
Details and sign up here.
Scaling a business is not the same as growing a business. Scaling implies alignment, control, predictability and fast growth, but with safety. This workshop will give you measured actions to transform your vision into a remarkable business. Using case studies from more than 30 years of scaling businesses, I will explain how to build a compelling story and an operational blueprint, and how to make that story come alive. You can beat the odds of creating a valuable business, but you need to have the "know-how." Learn how to cross the bridge from entrepreneurship to professionally managed business. Co-Sponsored by the MA Small Business Development Center.
Send your team with their toughest operational challenges: sales, marketing, recruitment, motivation, acquisitions, cash flow. Bring your roadblocks and let's try to deliver some value on Thursday morning.
Like the way we think, you'll love the way we work.
Details and sign up here.