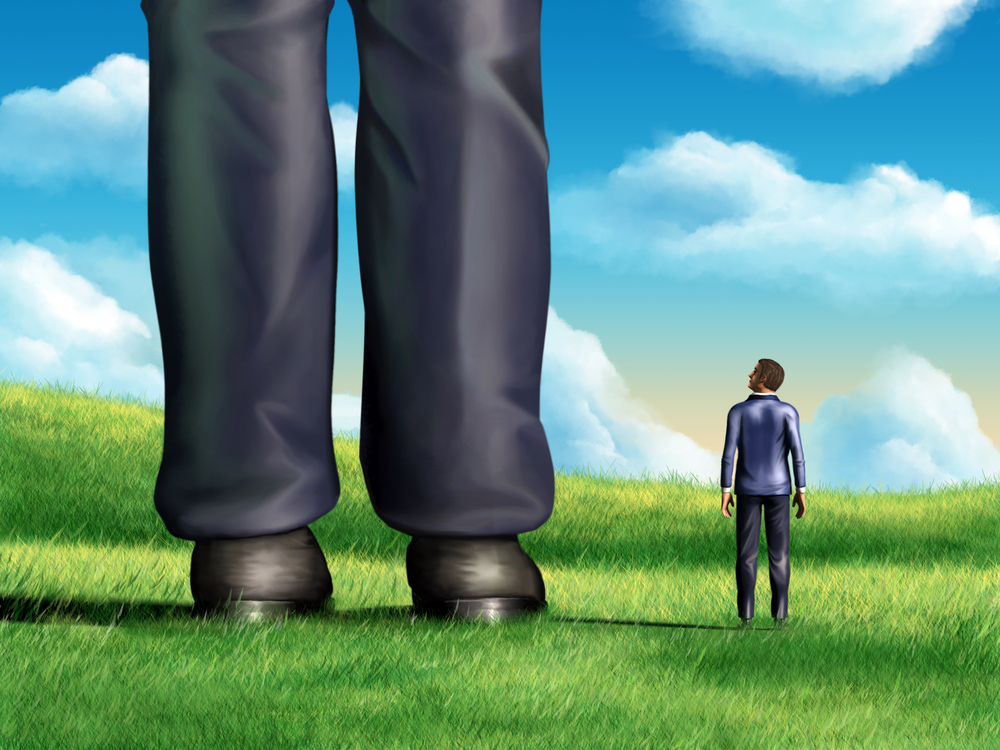 Way back in 1987 when I leapt from Thomson the publishing giant after a fantastic 5 year spell, to join Barrie Pearson, a one man band, M&A guru who was charging $1000 per hour (that's $2440 in today's money), I always believed the small guy could win. Today the evidence is overwhelming that if you own a small company you can take on the market leader and win.
Examples
All of these companies have focused on a specific niche, are growing at 20% to 100% plus, and are beating the big guys:
Cakes For Occasions – Danvers, MA based, is a nut-free, boutique-style gourmet cake and pastry shop where creativity and passion is the recipe for our products.
Nicira Virtualizes the Network. Industry leaders AT&T, DreamHost, eBay, Fidelity, NTT, Rackspace and Schuberg Philis transform their businesses with Nicira. VMWare acquired the company last year for $1.3Bn. Lifetime revenues of Nicira were apparently $5m!
ADMET is a leading global manufacturer of innovative material testing systems. It continually wins against the big boys. Norwood, MA based, it has a customer list to die for, is growing at 25% and has a compelling business model.
Dualit is a UK manufacturer of retro toasters and coffee related accessories, specifically Nespresso like coffee capsules. The company just won a UK High court ruling against Nestle's Nespresso to allow it to sell their competitor coffee capsule offering, It cost them around $1.5m but they won.
Why Have The Odds Improved?
Secular change in IT. Small companies can perform at big company speed and performance, on a project-by- project basis. Access to the right technology and just enough capacity is possible with cloud technologies whether through access to apps or infrastructure.
Customers recognize that the small guy can offer a flexible and effective product at a reasonable price. Vanguard Health Systems spends $100m on technology and buys from the Big Guys. However they chose Explorys Inc, a start-up to help spot trends in clinical data. Why? Costs were less and the software could get up and running faster. (WSJ)
Many CIOs with large tech budgets say smaller companies are now quicker to embrace new computing models, have products that are easier to deploy, and tend to respond better to customers than the giants. (WSJ)
CIO Executive Council gave their top vendors a score of only 3.23/10 across 20 categories. I call it the complacency of the big boys. (WSJ)
Small guys tend to care more. They listen to the specific issues and are willing to configure to satisfy the need.
Smaller companies have a greater chance of creating a compelling, fun place to work. By allowing workers to own their roles, master their roles and understand the context of their roles in the grand scheme of things, staff are far more engaged than the average big company employee. (Social science research on why we come to work: Daniel Pink's Drive)
As Seth Godin put it recently – "The Weird Tail Continues" and "If you're chasing the masses, you're almost certainly heading in the wrong direction. The masses are ignoring you. It's the weird who are choosing to pay attention, to seek out what they care about."
Finally I believe the secret to success is almost always alignment. A small focused team who are aligned on all the key objectives is a formidable opponent. We see it again and again in sport as well as business.

You have a choice. Be remarkable or invisible. But make no mistake it is a choice.