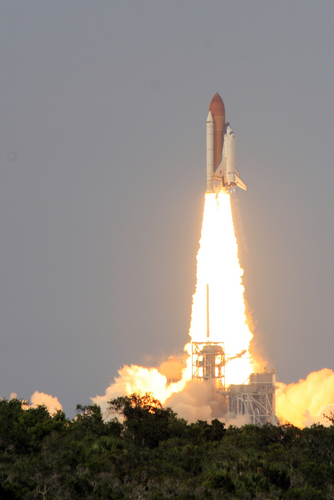 I came to Boston in October 2001 from London to manage a software business called Teamstudio. In the summer of the following year it would be listed at #91 on the Inc. 500 list, with a 4 year growth of 1888%, that's 111% per annum! But that was just the start of our problems.
The current Inc. 5000 contains 69 companies based in Massachusetts growing at an annualized rate of at least 25.9% or 200% over 3 years. That's the trajectory needed to 10x a company over 10 years, ie $1m to $10m, or $5m to $50m. For example within those 69 companies, DataXu, which sells software to allow marketers to optimize their digital campaigns, added 205 employees (15 to 220) and grew annually at 500%. Even the slowest growing of the 69 companies, EdgeRock Technology Partners, a staffing company specializing in SAP, Peoplesoft and BI, grew at 45% per annum and added 40 employees.
All of these companies to a  greater or lesser extent will suffer pain in four areas: Internal Training, Recruitment, Sales Process, and Cash Flow. Over the next four posts I will offer some operational guidance regarding tactics to ease hyper-growth pain. First up, implementing internal training.
The University Concept: Formalize your internal training and turn it into a mini curriculum. Publish the courses and summary content as an internal user manual and if possible gradually turn it into your very own university. Let the world know you invest heavily in your staff. This is very attractive to prospective candidates. Specifically:
 How to do it
Explain the concept to all staff and sell the benefits. Change is never easy and its so much hard work.
Appoint one person to project manage the University and have him or her report to the Board member in charge. This gives the project manager authority to take control when deadlines slip.
Brainstorm the subjects you need to teach your people to make them a success- example here from a software group shows over 40 basic courses.
These include:

The vision of the company & why it was formed

Core Product Knowledge for sales teams

Sales Process

Detailed product demo sessions

Pricing session

Role Playing sessions to allow sales professionals to test their knowledge

The basics of marketing and how it integrates with the sales process

Detailed sessions on the ROI your products generate

Courses on your marketplace and how your customers use your product

The basic HR principals and polices that support the business

General courses on negotiation, time management, communication skills

Give the courses numbers to make it feel like a structured curriculum.

Go for quick wins by pulling together a 4 to 6 week induction courses for all new starters. This will quickly demonstrate how practical the University concept is and it will give new recruits a great feeling that investment in people is a high priority.

Assign owners to each course whose responsibility it will be to design the slides, narrative, testing and delivery of the course.

Involve senior management as owners of some of the courses. The Vision session must be delivered by the CEO.

Consider external trainers for highly specialized courses eg IT Service Management – bring in a local ITIL expert to teach and test.

Build advanced courses beyond the basics to ensure employees have something new to come back to

Build Playbooks explaining courses with cheat sheets to reinforce what is taught.

Find appropriate collaboration software to post files for future reference. (I found 

Dropbox

 very useful)

To keep costs down, you need to build the administration of the University extremely light. Use as much of your existing collateral as possible. Standardize slides across offices with very little customization for the British version etc

Build some cheap online videos to help.

Have regular feedback sessions on what is working and what is not and ask for ideas for new courses that are needed.
The Portfolio Partnership implements these systems and transfers the know-how to your team.
In our next post we tackle Recruitment and how to beat the odds.