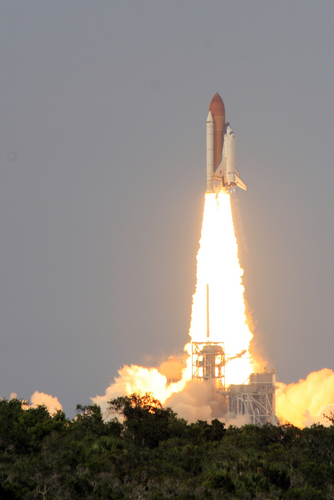 If you are in a hyper-growth state, growing at 25% to 250% per annum, trying to add dozens of new employees, you are entering a battle for talent. The ability to bring stability to that growth will be largely dependent on the talent you bring in. They can't all be java developers! Your story will need to appeal to a broad church. In Part 2 of this series we take a look at Recruitment and attracting talent. But before we look at recruitment strategies let's be clear why people come to work. Daniel Pink's book Drive brilliantly highlighted the research on the topic. Three big reasons. Autonomy, Mastery and Purpose. My translation of what that means for each and every vacancy?
Autonomy:
Define the clear performance profile expected from the job.
Be clear on the resources available to perform it.
Ensure the candidate owns the job, be crystal clear on accountability.
Mastery
Build self managing metrics around the job. What gets measured gets done.
Praise openly improved performance.
Encourage curiosity to understand why the candidate is failing or succeeding.
Ensure the owner of the job reports on the significant metrics on a regular basis. Mastery comes from not just doing but writing about it.
Ensure mentoring of juniors to the job is done. Teaching a job builds a deeper understanding than doing.
Purpose
The performance profile of every job should align with the business results the company promises to deliver.
Refresh roles to ensure they are aligned to the objectives of the company e.g. it should be myopically clear to the sales professional why her sales scripts connects with the core purpose of the company. Or if you like, the company's messaging, core values, key promises to customers should appear in translated form within sales scripts.
Educate all staff on your company's compelling story, turning it into an evangelistic message. Passion is infectious to prospective candidates as well as long term holders of positions. But you need to link the story to each job. Put the job in context.
Now you can build that mindset into smarter recruitment policies:
Recruitment
Change the content of your web site and the platform (if necessary) to tell a simpler story. Ensure you define the market you are trying to monopolize. Bring out your values in that messaging. Candidates love a cause, a purpose. Really talented curious people want to know they are joining a company that makes a difference. Create a powerful Recruitment Page on your web site and make it easy to submit resumes 24/7.

Ideally bring out the story of the founder. Humanize the company. Prove to a stranger that your company is really just a collection of great people and you need more of them!
Choose one or more recruitment agencies wisely and build a personal relationship with the partner in charge of your account. Distribute a strong FAQ (frequently asked questions) document for each vacancy. This will cover common issues by explaining your markets, the competition, your key attributes that allow you to consistently produce great results for your customers, the size of the business, key customers, growth stats, awards. But also for each vacancy explain the importance of the role and how it came about.
For all vacancies build a one page Performance Profile, which articulates the performance levels across all duties covered by the role.
Build a presence for your company on LinkedIn and advertise vacancies to spread the word.
Ensure all senior managers attend networking events in your area regularly to constantly vet the talent in your area. Especially the ones not looking for a job.
Always be building a bench of great people that you keep in touch with whether you have a vacancy or not. You will always have opportunities in the future to bring them in. Keep them in the loop regarding your progress and all your successes.
Formalize your internal training as detailed in Part 1 here and turn it into a mini curriculum. Give it a brand internally, Pixar University, ADMET University. This a powerful selling tool for prospective candidates. It shows you care about personal development.
Build a strong referral program around staff, advisors, family and friends to encourage your network to bring talent to your attention.
Grab opportunities to speak at local business events, chamber of commerce, entrepreneurial gatherings. Get your brand out there associated with world-class thinking.
Recruitment is a key responsibility of the CEO. It's that important.