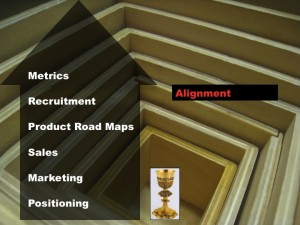 I feel Salesforce is growing but Google is scaling.
I believe Facebook is growing but Apple is scaling.
The Inc 5000 was just announced for 2012. The 5000 fastest growing private companies in the US. The question is, how many of these businesses are scaling and how many are growing.
Scaling a business is not the same as growing a business.
Scaling implies alignment, control, predictability, fast but with safety.