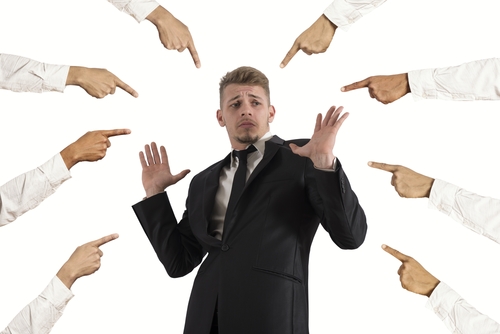 I see the same problem again and again as businesses try to scale their operations. You can't afford to recruit a new person for every task. So tasks float around half done by the loyal servant with 10 projects to handle.
Whether your business employs 5 people or 500 people the allocation of tasks to one person responsible for that task is essential. It sounds like common sense but it's not happening out there.
The research is pretty clear as highlighted by Daniel Pink's book Drive. One of the key reasons people come to work – autonomy. Employees want to be clear on the performance expected of them. They want to be clear on the resources available to them. They want ownership over the job. So as you look around your business, product development, sales, marketing, finance teams, HR, production or customer support, you need to be clear that all issues have personal ownership. As the leader of your venture are you sure that employees really own the tasks you think they own? Go test your theory. Find the most relevant employee for each question on this list and ask:
Are all customers happy with their installations of our equipment over the last 4 weeks?

What actions are being taken to improve the performance of the sales team's missed targets in March?

What actions are you taking to reduce the cost of manufacturing of our weakest Gross Margin product?

What is your recruitment strategy for the new customer support manager?

Why was profit $30k below budget for February?

What is the status of all sales leads generated in March?

What is your sales forecast for Q2 and what is the road map to hit target?

How many customer support calls are outstanding by age based on their first call into us as of last Friday and show me that snapshot over the last 6 months?

What are the ROIs for the last 10 trade shows?

Why are accounts receivable deteriorating and what actions are you taking?
 You get the idea. Clarity of ownership is key. For each relevant employee, look her in the eye. Ask her, are you happy owning this task? Force your managers to adopt this approach. If done well, it will tell you who really gets stuff done, who are out of their depth and finally when it's time to recruit. 99.9% of business is about people. Give people clarity and they will give you a performance to be proud of.
 
Related Post – What Do We Want From a Job?