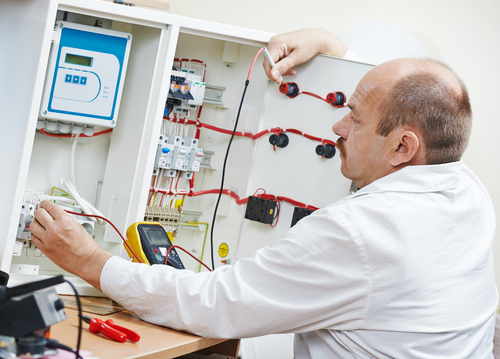 Last week the WSJ highlighted a fascinating study published by The Boston Consulting Group (BCG). The study claimed:
Adjusted for productivity, US average labor costs by 2015 will beat Japan by 18%, Germany 34% and France 35%.
It details how declining energy costs—the result of the shale boom—are giving the U.S. a greater competitive edge globally.
By the end of the decade the US will grab away $70 billion to $115 billion in annual exports from other countries—products that will be made in the U.S. and shipped abroad. The losers: chiefly Europe and Japan.
So it looks like the cost structure won't hold back too many manufacturers but what about sales? The world of sales has changed dramatically over the last 10 years. As a manufacturer you need to embrace this new era of selling to scale your business. You can't rely purely on cost advantages. I've noted below five aspects of the new landscape and what to do about it.
Prospects are Search Demons: There is no about it, various research reports tell the same story. Prospects are shopping on the web. A report from the DAC Group found that 71 percent of enterprise purchase decisions in the United States begin with research conducted on a search engine. Canadian businesses are following a similar upward trend, with 61 percent turning to search to make the best decision on a business purchase. Manufacturers need to embrace this fact with relevant, improved websites. Specifically the amount of product detail, collateral that explains the outcomes customers enjoy from your products, video testimonials, and FAQ videos explaining your product, weekly blog posts. Google analytics needs to be wrapped around your website to understand the behavior of your prospects when they are on your site. Contact forms need to be simple. If you're selling products in the $25k to $250k range it's highly unlikely the prospect wants to buy the product from the site but they do want to do a fair amount of due diligence before speaking to you. We produced a blog post recently for our client ADMET explaining to prospects how to buy their products. We know today that prospects want to be prepared. Are you the seller prepared? That's the question for manufacturers today.
The Sales Process Has Changed: Because prospects are researching more, their specific knowledge of solutions that exist is much higher today than it was say, 10 years ago. However often the prospect is a little overcome by the plethora of data they have assembled. So today's sales professional needs to deploy new skills, more sophisticated skills of curation, of explaining how the information fits into the prospects world. The sales professional needs to deploy a diagnostic approach to translate what it all means. A diagnostic approach looks for the most important question to solve. Prospects need help working out the most important problem to solve and the best solution. The prospect comes to the party better informed, more aware of the spectrum of choices but that doesn't mean they don't need help to make a quality decision.
Outside Sales Professionals: It was always an expensive model. Sales professionals, on the road, meeting face to face with prospects. Hoping that lunch or dinner would win the business. It was assumed you couldn't use call centers to sell capital equipment. Well the landscape has changed, driven by technology. Using WebEx, sharing screens and webcams to demonstrate how the equipment will operate are all possible today without stepping out the office. But there is a little secret, you can't just do phone work to really land and expand your customer base. There needs to be a limited amount of face-to-face visits. The key is to work out the economic value of your sectors and customers and bring precision planning to your site visits. Of course it's not just the prospects that dig deeper and research thoroughly! Sales professionals can now really understand the key business drivers motivating their prospects before picking up the phone. This was much more difficult 10 years ago. So the key today for manufacturers is to adopt the hybrid model. Strong online and telephone strategies supported by strategically incisive visits to those customers/prospects with the biggest economic potential.
Marketing Content Strategy: This new era of selling requires a symbiotic relationship between marketing and sales. Not just broadly aligned but systematically intertwined. Everyone produces content but the key is to produce remarkable content that talks to priority issues inside your prospect's business. This will require every single web page on your site to be SEO proof. The keywords that are searched on by your prospects will be words you will use in the narrative of your web pages, your blog posts, your product brochures and your videos. You will drive prospects to your site because the content will be high quality, shared and digested by the market. This content will give your sales teams great inbound leads but also great collateral and pdfs to send to specific contacts that are considering their next move. Examples from the past month in the materials testing systems sector include: ROI calculators, case studies showing expertise, video links to product configurations that the prospect was considering.
The Extinction of Manufacturers' Reps: There was a time when a rep would call on a few special big companies and sell them any number of products and services. These reps were self employed and would represent many manufacturers. The ultimate middleman. No specific loyalty to your company, just working their contacts to sell anything they needed. Technical expertise was not really a requirement and the more technical your product the more ineffective the rep system would be. The world of search we live in today has put another nail in that coffin. Today it's all about establishing a direct relationship between you and the end user of your product. It's all about having deep insight into the issues facing your customer. Sales teams need to be taught much better diagnostic skills. They need the knowledge to translate symptoms into consequences. They need to sound like businessman on a mission to improve the performance of customers. Serve first, sell second is the new motto.
The Portfolio Partnership is working with manufacturers and technology groups to implement sales and marketing strategies that bring world class products to market in this new hyper-connected world.